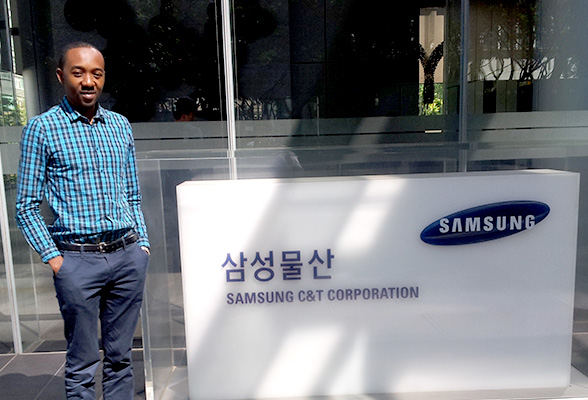 Rayton Kwembe
(MBA Class of 2011)
Pre-MBA Job
Standard Chartered Tanzania Ltd /
Corporate Banking, Assistant Relationship Manager
Post-MBA Job
Samsung C&T/
Trading & Investments, Senior Associates
Connecting Africa with Korea
My journey to South Korea was fueled by my inspiration on how South Korea transformed her economy so rapidly and how Korean companies played a big role towards that transformation, hence becoming global giants in various fields such as electronics and heavy industries.
By utilizing Korean expertise in different fields and Africa's numerous opportunities, I believed that a win-win situation between Africa and South Korea could be attained.
To achieve my dream, I believed that a Global MBA program from SNU would be useful firstly to equip me with necessary business knowledge especially about Corporate Korea, and later would assist to open doors of opportunities for my career, due to the good reputation of the program and strong alumni base.
My current role at Samsung C&T fits well with my long term plan because I get an opportunity to learn on how the company strategizes to conquer the global markets (since our market is 100% foreign), but also I get a chance to play a role in expanding our business in the African region.